Advertise where millions of developers hang out every day.
Promote your brand to the world's largest tech community.
Why advertise on Stack Overflow?
Developers are more involved than ever in making purchasing decisions for their organizations.

Now's the time to reach them.

What level of influence do you, personally, have over new technology purchases at your organization?
66%
of developers say they influence purchasing decisions.
73%
of developers report that they will sign up for a free trial to evaluate a new tool.
71%
of developers consult their peers for recommendations on new products and services.
Reach the right technologist with the right message at the right time.
Advertise next to the content developers are actually looking for.
Efficiently use your budget to target across channels and formats.
Discover new opportunities to connect with tech audiences.
Tailor campaigns across interests, industries, and locations.
Leverage non-intrusive interest-based advertising.
We keep our brand safe, so yours is too.
Promote your brand in a developer-first environment. Our high community standards ensure your brand will never be featured next to inappropriate content.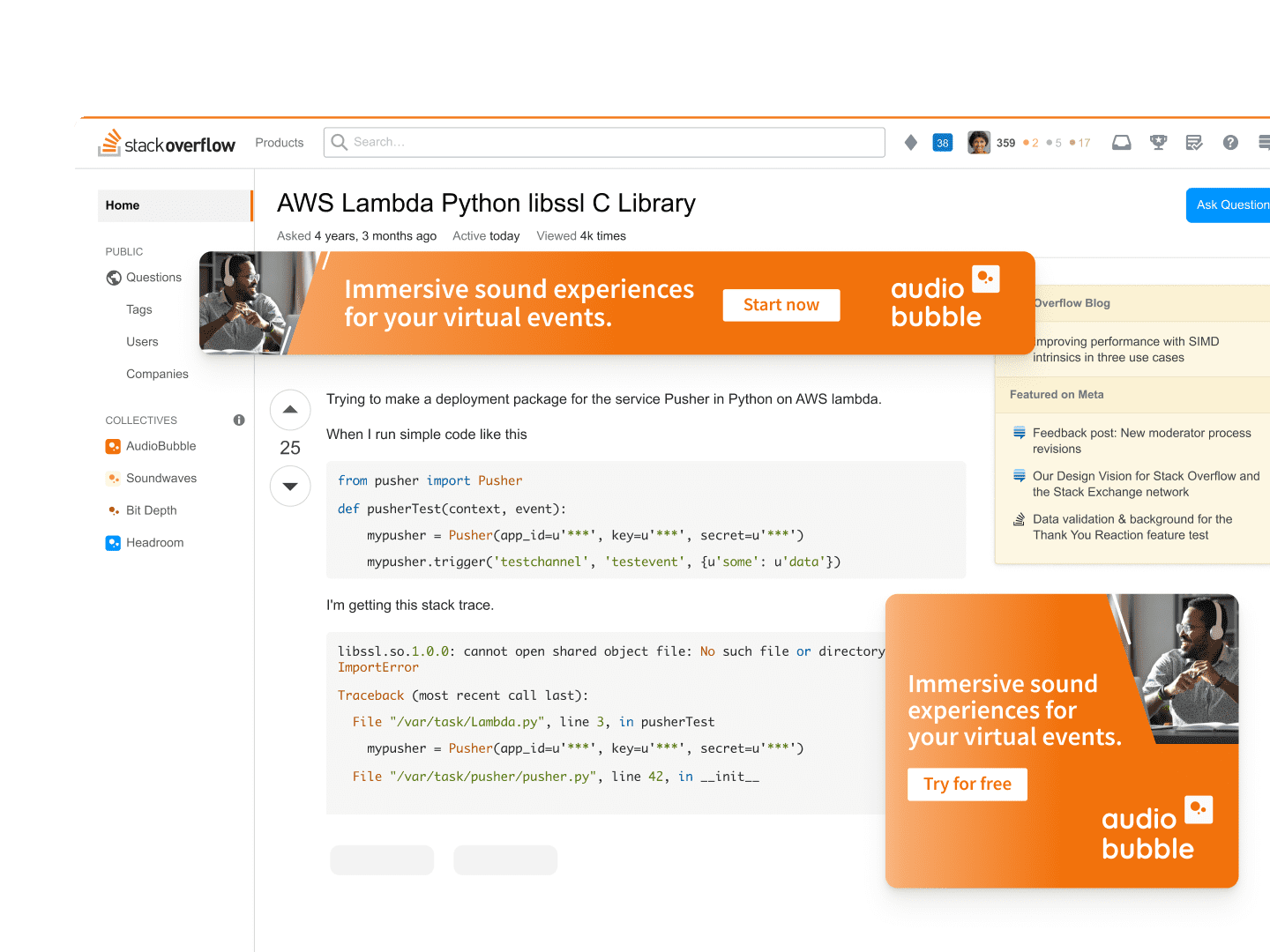 Drive traffic to your site through display advertising.
Reach millions of developers
Build brand awareness
Drive awareness and generate demand for your products, services, technical content or events.
Our products are tailored to meet your advertising and marketing needs.