Case study: WiseTech ditched Wiki tools that lacked engagement and turned to a new system that boosted developer productivity
Usage of the Stack Overflow for Teams grew strongly during the pandemic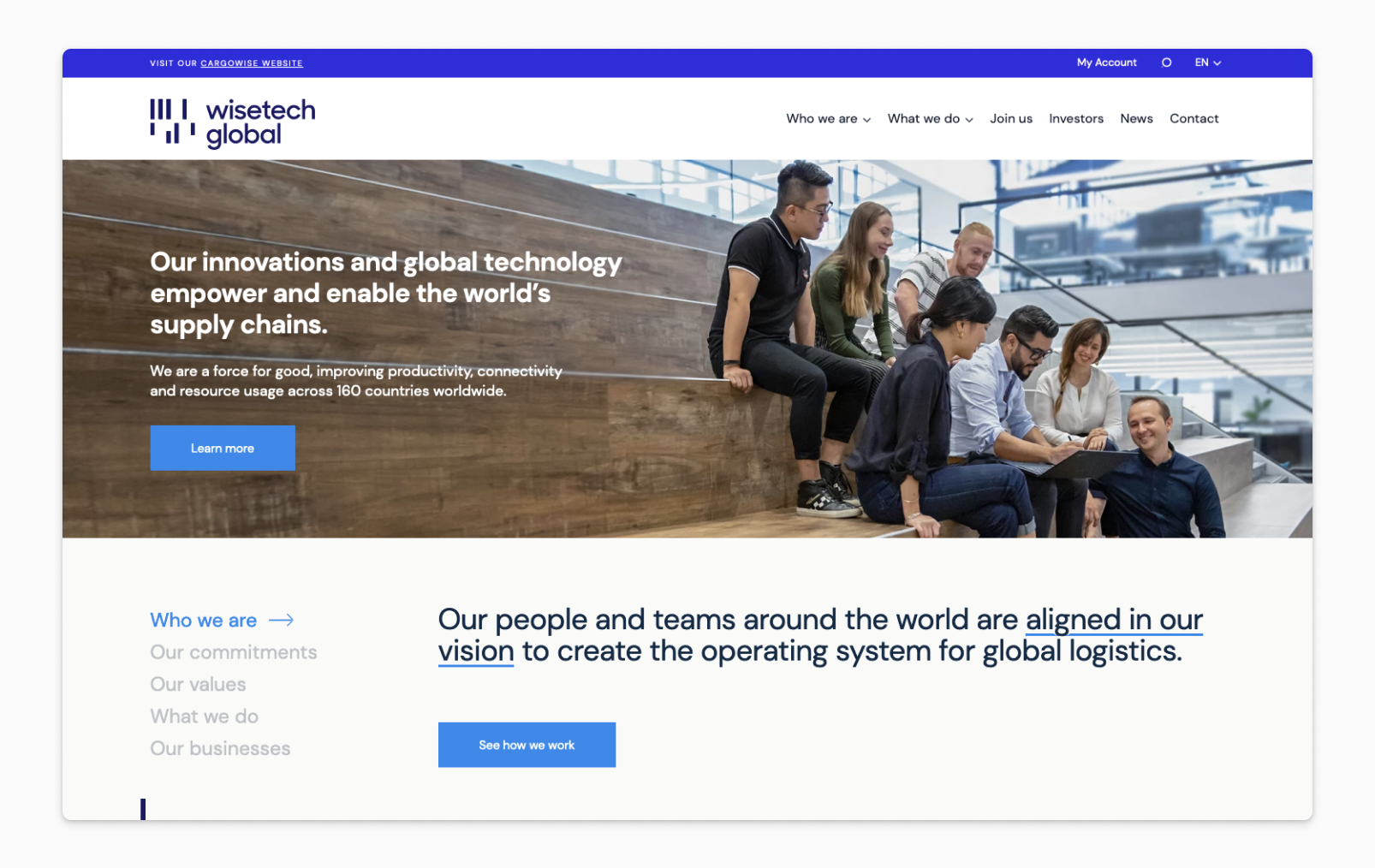 Challenge: Made several efforts, using different products, to build a centralized knowledge base, but never got the adoption or usage they wanted.
Solution: Work with Stack Overflow for Teams to support WiseTech's company mantra: "Lead with content."
Results: During the pandemic, usage of Stack Overflow grew tremendously, and so did completed pull requests, a key indicator of developer productivity and internal velocity.
The global logistics industry is invisible to most consumers, but essential to the nature of modern e-commerce, where a pair of sunglasses or a package of protein bars can be ordered on Instagram in the morning and delivered by that afternoon. From ships and containers to trucks and packages, a vast network of connections need to be made to ensure products arrive on time and at the lowest possible price. Increasingly, sensors, data, and algorithms help to keep that supply chain running.
WiseTech is a global company headquartered in Sydney, Australia, that provides software solutions for the global logistics industry. They serve over 17,000 customers across 160 countries, helping to ensure that thousands of shipments make their journey each day. It's a business where the physical meets the digital, and ample opportunity for modernization remains. From centralizing logistics operations on a single, cloud-based database and providing visibility across the supply chain, to powerful compliance tools, WiseTech's flagship platform, CargoWise, is enabling and empowering freight forwarders on their digitalization journey.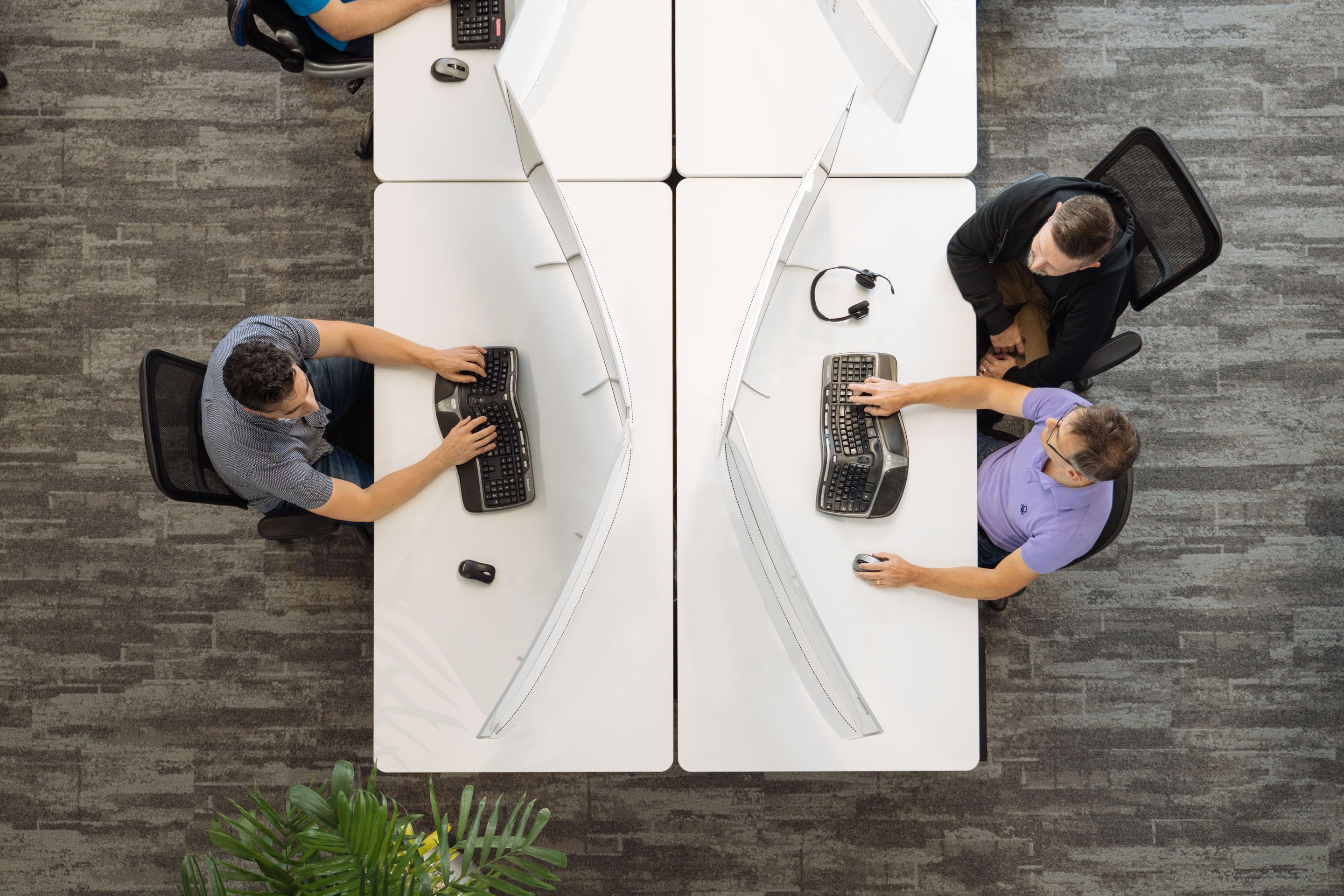 Over the last two years, WiseTech worked to apply some of these same principles to its own organization, looking to reduce the burden on subject matter experts and ensure its tech team can easily find the information they need to get work done. There is a saying that you'll hear often at WiseTech: "Lead with content." That is really about making sure the organization can capture, in written form, information it wants to share with multiple people. "If it's worth doing, twice, it's worth never doing it again," explained Ian Larsen, the company's GM of software operations.
Larsen oversees a team with nearly 1000 developers and product managers. "We want to capture people's knowledge and find better ways to distribute that information. Doing that well allows us to scale, and to reduce the burden on the experts within the business."
The company had tried various approaches in the past. "We had a forum on SharePoint where people could ask questions," recalls Yaakov Smith, a senior engineer who has been with WiseTech for over a decade. "It was not particularly popular. People enjoyed the meme threads on there, but generally it was people asking for help and not getting answers. Occasionally somebody would say, 'This is how we should do something,' but there was no easy way to find that suggestion later on, even if you had a question about that particular process."
We want to capture people's knowledge and find better ways to distribute that information. Doing that well allows us to scale, and to reduce the burden on the experts within the business.

—
Ian Larsen, GM of software operations, WiseTech
Making the case for new tools
In 2017, Dave East, who works for the company as a software operations architect, suggested they try Stack Overflow for Teams. The first trial period went well, but it wasn't enough to convince management that this was a product worth investing in for the long term. "We don't want lots of different software in our business," says Larsen. "We're very, very careful about how many different tools and applications we allow into the business."
The response from engineering was strong enough to renew the trial, however, and the second phase proved a resounding success. "The first time, we didn't communicate the value well enough, didn't message it properly," says East. "In part we weren't clear on what other tool or platform this would replace. And as Ian said, we don't want to just keep adding new tools, what some people call content confetti, where there are a whole lot of different places for the same kind of knowledge."
The second time around East put more effort into making it clear that Stack Overflow for Teams would replace other tools that were being used to store Wiki content. The pandemic also forced WiseTech to adopt remote work, and this highlighted some key metrics around the importance of a digital knowledge base.
"There were two data points that clearly demonstrated the value," says East. "Once we transitioned to working from home, the usage massively increased. There were a lot more questions, answers, and searches and overall engagement." After a few months, some of this activity began to wane, but overall engagement did not. "Over time the questions and answers dropped off, but the searches kept going up, they have basically been on an upward trajectory since then," said East. "To me that indicates, once we were forced away from each other, we turned to our tools, and they did help, because people began using them more and more."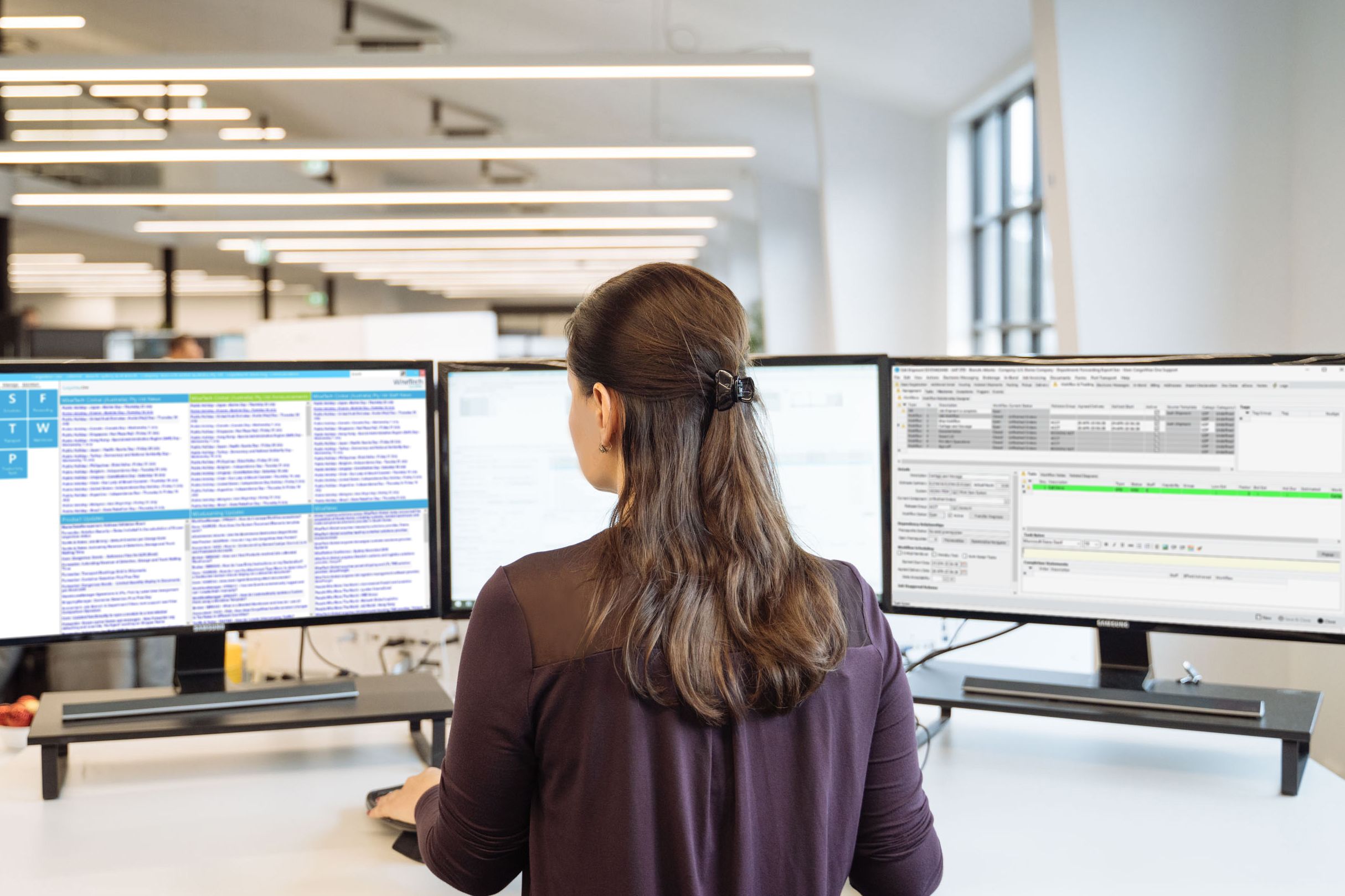 Did an increase in activity on a question and answer platform pay dividends elsewhere in the business? East believes that it did. "There was a lagging indicator we saw alongside this, which was that the number of completed pull requests increased, so not only were we using the tools more, we were getting more work done as well."
Today WiseTech users are able to reuse knowledge from Stack Overflow for Teams an average of 65 times a day. That's more than 1900 times each month. That's nearly 2000 emails or chat messages avoided, 2000 back and forth conversations that can now be solved by the person with the question simply finding the answer. The result is a more efficient, productive, and future proofed engineering department.
The transition to full remote work has also thrown into sharp relief the utility of knowledge base for a fast-growing company like WiseTech, which has made numerous acquisitions in recent years. "We have acquired over 30 companies around the globe. They are a source of some of our more fundamental questions around how to get development tasks done. They are promoting the more basic questions that fill out a knowledge base to be more complete," says East. "When you are expected to hit the ground running in an unfamiliar environment, Stack Overflow for Teams has been where they turn to."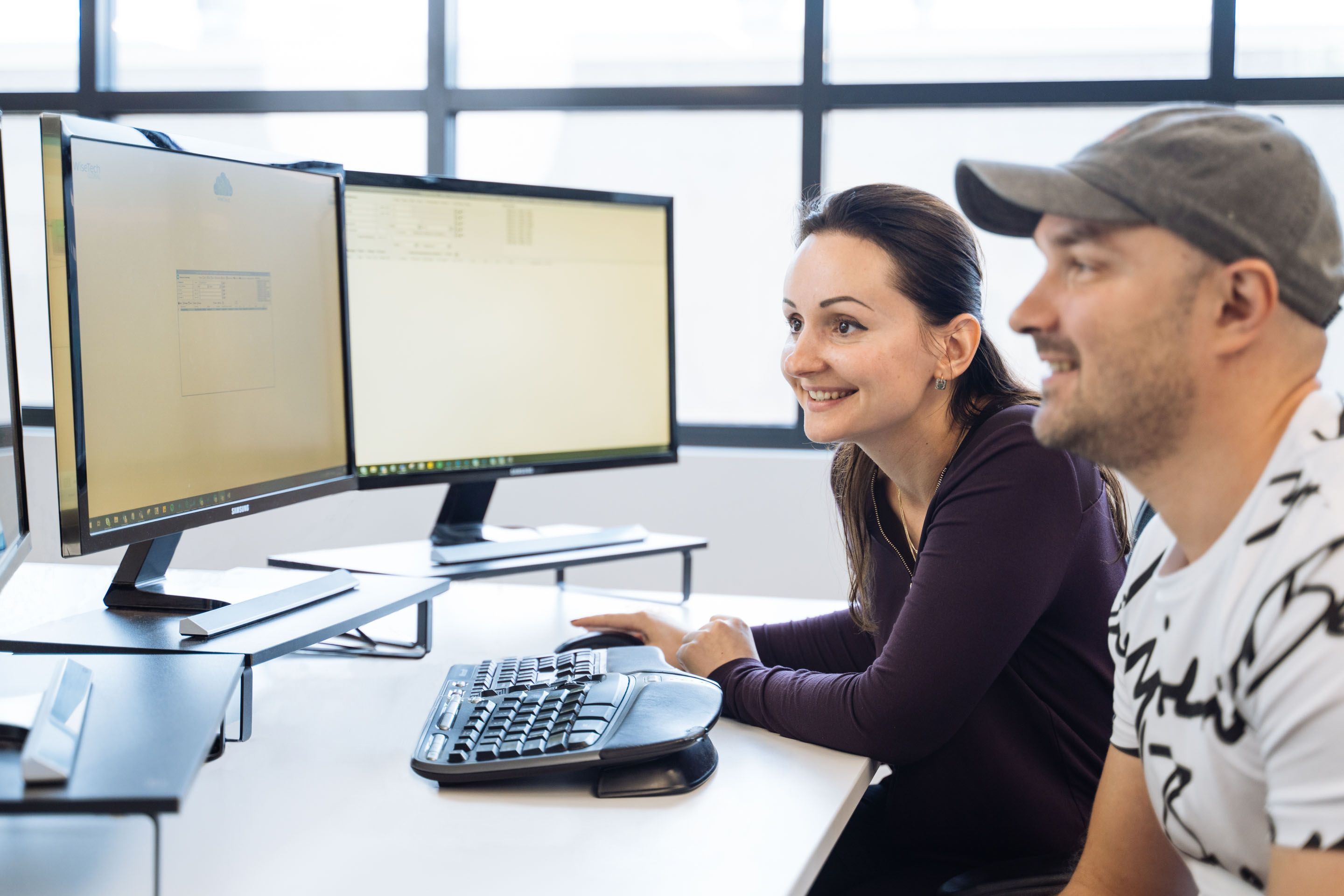 Evolving beyond tech questions
As companies try to understand the "new normal" or life and work more than a year into a global pandemic, Stack Overflow for Teams has become a tool used outside the engineering department at WiseTech. Smith, the senior developer, is one of the most prodigious users of the tool, with over 10,000 reputation points across the questions and answers he created. In recent months two pieces of knowledge have emerged as the most popular. The first explains how to set up a proxy server for various tasks while performing engineering tasks from a home office. The second, "How do I share my screen on one device and talk on another?" is applicable to the entire company, not just the coders.
We had a real culture of walking around the office and tapping people on the shoulder. I'm glad that with this tool, I can continue sharing my expertise, even if I'm no longer sharing an office with colleagues.

—
Yaakov Smith, Senior Engineer, WiseTech
At company all hands, Stack Overflow for Teams has been used to help discuss and debate the best ways to implement some of the company's core mantras and values. "We have recently been running a program where we're taking a number of the mantras that we hold dear in the business and we've been amplifying that to the global audience," explains Larsen. "We've been using Stack Overflow for Teams as a discussion forum. It's a place for people to raise questions, get additional clarity, or just discuss the nuances. So I think that has been great.